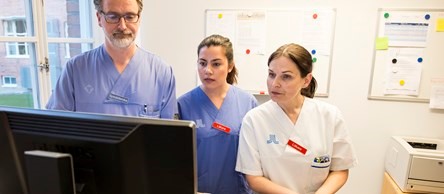 Neuromuscular disorders (NMS) are a group of different disease states that affect any part of the motor unit, ie, diseases that affect either the forearm cells of the spinal cord, peripheral nerves, the transition between nerve and muscle, or the muscle. 

The most common NMS includes dystrophy myotonics, Duchenne muscular dystrophy and spinal muscular atrophy. In addition, there are also other less common conditions such as limb girdle muscular dystrophy, faciocapulohumeral muscular dystrophy, various forms of congenital muscular dystrophies, and congenital myopathies. 

NMS is a heterogeneous group and most conditions are rare. Today, it is estimated that about 600 diagnoses exist within the disease panorama, and this figure is increasing as more and more patients receive a genetically verified diagnosis. There are no reliable prevalence and incidence figures for the number of individuals with NMS in Sweden, but today it is estimated at approximately 3500.